The Asphaltene and Paraffin Solution
Dissolves Asphaltene and Paraffin Completely, Cleanly and Safely from:
Well Bores & Flow Lines
Refinery & Gas Plant Vessels
Dehydration & Chiller Units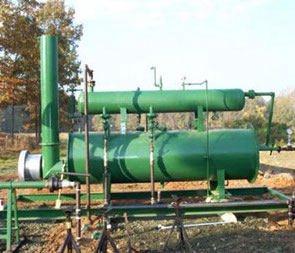 Reeve Energy Solutions LLC (RES) provides equipment and services needed in the drilling and completions industry. The company's founder, Jack Reeve, drew inspiration from more than 30 years of experience in the oil and gas industry. His expertise has brought him to drilling sites in countries like North Africa, Russia, China, Vietnam, Indonesia, Malaysia, and India.
RES (whose target clients are oil companies) has the capability to take on Extended Reach Drilling (ERD), Horizontal Drilling, and Rotary Steerable Drilling. The company also covers Closed-Loop Surface Systems and Cost Effective Solid, Liquid, and Slurry Waste Streams.
RES has likewise attracted clients with its XYSOL Asphaltene and Paraffin Solution service. XYSOL is an exclusive proprietary product that comes from specialized fractionation plants in Alberta, Canada. It boasts of a high percentage of 30 different natural aromatic hydrocarbons, which have been touted as the most effective solvents in the oil industry. It is an efficient and safe means of asphaltene and paraffin removal. It's used in pumping wells, water disposal systems, as well as flowing oil and gas wells. It can reduce flowline pressure, stimulate the production of formations, and deal with treater problems.
Moreover, RES boasts a formidable lineup of drilling-related rental equipment. This includes custom-built large volume (440 bbl) Premix Tanks. RES can meet the needs of clients who want their own specifications for certain equipment and systems. We listen closely to what our clients need and engage them in the process of customizing their preferred equipment or system. We take pride in using our experience and expertise in the collaborative process. It gives us an extraordinary sense of satisfaction when we are able to meet our clients' exacting standards and fulfill their expectations.
RES, headquartered in the city of Grand Junction in Mesa County, Colorado, is able to serve clients all over the country.,